The Difference Between A Fitness Club and A Gym – And Which One is For You?
There are many different types of gyms and fitness clubs to choose from. It can be difficult to decide which one is for you.
A fitness club is a place where people go to work out and stay healthy. They offer a variety of classes, such as yoga, pilates, spinning, and more. A gym is a place where people go to get fit and build muscle. They offer things like weight training, cardio machines, or even boxing classes.
A fitness club is a place that has a variety of fitness equipment such as treadmills, weight machines, and free weights. A gym typically has a larger space and offers a variety of equipment that is not found in a typical fitness club. Gyms are often open 24 hours and offer amenities such as showers, lockers, towels, and childcare. The difference between the two is that fitness clubs focus on health while gyms focus on strength training and getting fit.
How Much Money Do You Need To Start Your Own Gym?
Starting a gym is not as cheap as one might think. There are many factors that contribute to the cost of starting a gym. It is important to take into account the location, equipment, and other amenities that you would like to offer your clients.
The first thing you need to do when considering starting your own business is to research the market in your area and see if there are any gyms like yours in the area. You will want to make sure that there is enough demand for what you plan on offering so that you can stay in business for a long time after opening.
You will also want to look into what it will cost to start a gym in your area. This includes things like rent, utilities, and permits if necessary. You will also need equipment for different types of workouts. The average cost of starting a gym in the United States is $350,000. This includes costs for equipment, marketing, labor costs, and more. The cost will vary depending on how much equipment you need, as well as whether or not you will be leasing or buying the property where you want to open up your own gym.
Why is the Fitness Market So Competitive?
There was a time when people would have to go to a gym or class in order to get their workout in. Nowadays, people can work out anywhere they want to with their own equipment. People can even work out at home with just their phones!
The fitness industry is a competitive market with many players. This can be attributed to the fact that there is a huge demand for fitness services, and people are willing to pay for them. The fitness industry has become more competitive over the years because of the rise in technology and social media. More people are able to find information about new fitness trends and workouts online, so they don't have to go through a personal trainer or gym membership anymore.
There has been an increase in demand for personal trainers due to the rise in obesity rates and the lack of time that people have available. People are willing to spend more money on personal trainers because they will be guaranteed results. With so many people trying to make a living out of this industry, it is hard for new entrants to break into it. But with a little bit of research, you can find some great ways to enter into this market and get ahead of your competition.
Our Checklist To Start and Run Your Own Gym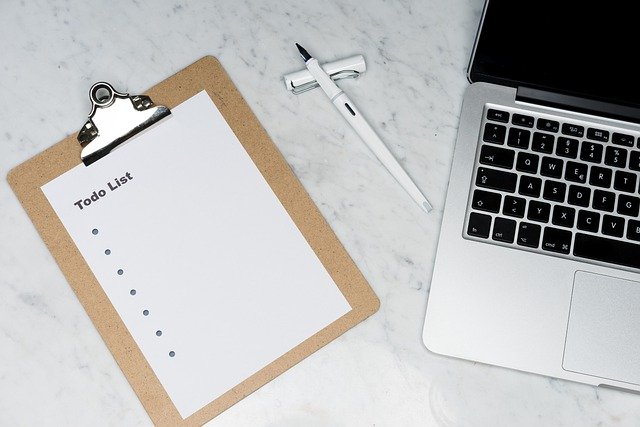 Step 1. Gather Your Market Research and Target Audience Information
The first step in the process of creating a content marketing strategy is to gather your market research and target audience information. This includes things like who your target audience is, what they want to know, and how they want to consume your content. You can also hire a business mentoring service to help you with this.
This step can be broken down into two parts: gathering the necessary data and analyzing it. Gathering data involves understanding who your target audience is and what they need from you so that you can create a message that will resonate with them. Analyzing this data involves understanding who your competitors are, what their messages are, and how people consume content today so that you can create an effective strategy for reaching them.
Step 2. Find Funding and Locations for Your Gym
The second step is to find funding and locations for your gym. This is a difficult task because you need to find the perfect location for your gym, which can be difficult if you don't have any experience in this field.
There are many ways that you can go about finding funding for your gym. You could get a loan from a bank or try to find investors. Another way is to sell some of the equity of your business, but it's important that you make sure that this will not harm the future of your business before doing so.
Step 3. Choose the Right Equipment For Your New Gym
There is a lot of equipment in the gym, and choosing the right one can be a daunting task. There are many factors to take into consideration. The first thing you will need to consider when buying new gym equipment is what kind of exercise you want to offer. You can find weightlifting machines for squats and deadlifts, or cardio machines for running and cycling. You can also find cross-training machines that allow you to perform different exercises on the same machine.
Step 4. Install all Necessary Equipment For Proper Functioning of the Gym
The installation of the equipment for the proper functioning of the gym is a very important step. You need to make sure that you have all the necessary equipment in order for the gym to function properly. The installation process is not an easy one. You need to make sure that you have done your research on what kind of equipment you are going to install, how it will be installed, and where it will be installed. You also need to find a good commercial builder around you to get it done.
Step 5. Promote your Establishment with Online Ads and Marketing Strategies
The fifth step of the marketing plan is to promote your establishment with online ads and marketing strategies.
Online advertising and marketing are effective ways to reach a larger audience. You can use social media channels, blogs, podcasts, and other digital tools to promote your establishment on the internet.
If you have a budget for this type of advertising, you can also use Google Adwords or Facebook Ads to target specific groups of people who might be interested in coming to your establishment.